Guided tour of ULUS "The State of Exception" Exhibition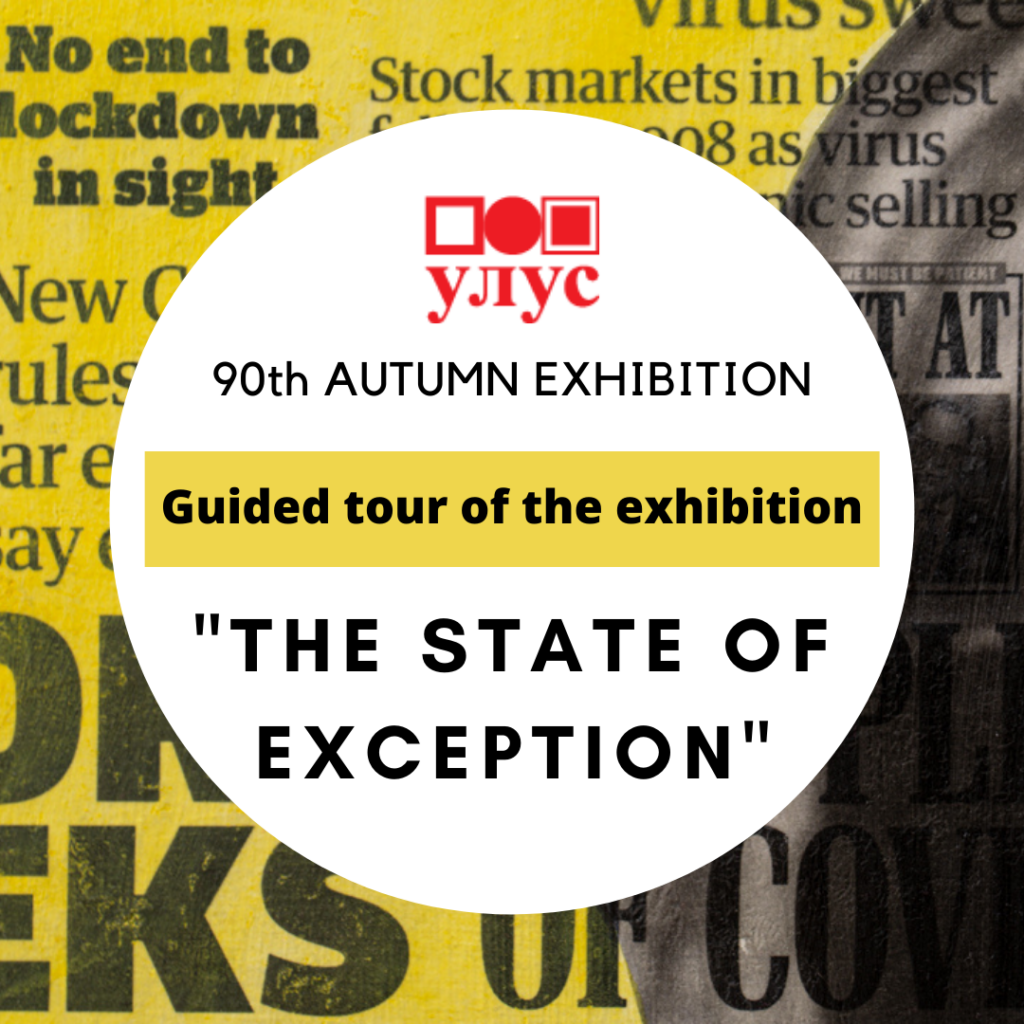 Tomorrow is the last chance to see "The State of Exception" 90th ULUS Autumn Exhibition, which I am so proud to be a part of!
On the 16th of December at 18h, at Art Pavilion "Cvijeta Zuzoric" there will be a guided tour of the exhibition by art historian Lora Milutinović, an opportunity to talk to artists about their artwork and the final award ceremony. Don't miss it!
Artists
Aleksandra Kokotović, Aleksandar Paunković, Aleksandra Vasović, Aleksandrija Ajduković, Ana Nedeljković and Nikola Majdak Jr., Ana Miladinović, Ana Milosavljević, Bojan Radojčić, Boško Atanacković, Dimitrije Pecić, Dragana Žarevac and Ivana Dragutinović Sokolovski, Dejan Marković, Filip Ristić, Gregor Mobius (Goran Djordjevic), Gorski Kabadaja, Grisha Masnikosa, Igor Zenzerovic, Ivan Grubanov, Ivan Petrovic, Jelena Ilic, Jelena Paunkovic, Lidija Micovic, Marija Kovacevic, Marija Kucan, Marina Tomic, Milana Lana Paunovic, Milica Djordjevic, Miron Mutaovic, Neda Kovinic , Nikola Radosavljevic, Nemanja Ladjic, Nina Sumarac, Radmila Duda Ludosan, Sanja Andjelkovic, Sara Masnikosa, Selma Djulizarevic Karanovic, Sinisa Ilic, Srdjan Veljovic, Stevan Kojic, Tamara Agic, Tamara Jokic, Tijana Pakic Feterman, Todd Ayoung, Vida Vladimir Milanovic.
The realization of this exhibition was supported by the Ministry of Culture and Information of the Republic of Serbia, the Secretariat for Culture of the City of Belgrade, and the Goethe Institute.