Beware Of The Dog
Beware of the Dog is my visual narrative photography book published by Blurb in 2009.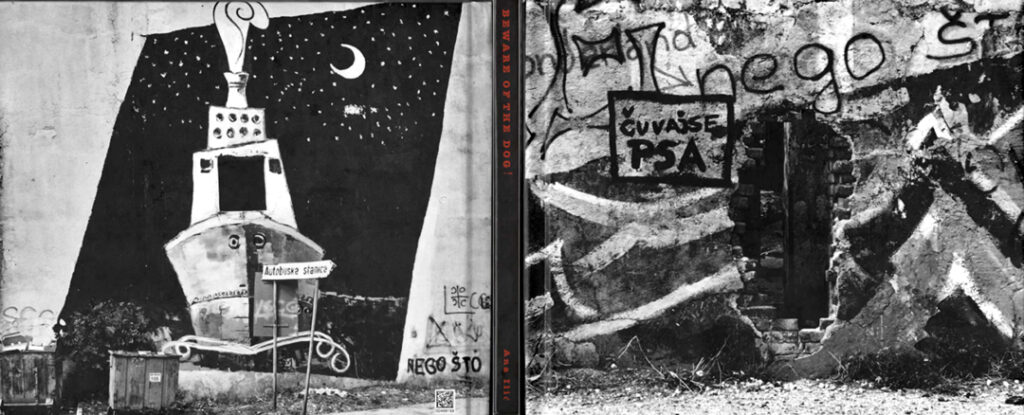 REVIEW by Tamara Ognjevic/art historian
"This is a work that wants to teach by asking questions that we will answer on our own. Honestly. Without prejudice. Without fear. " – Ana Miladinovic
"Beware of the dog" is a book made of art photographs based on a special relationship between objects, space and negative space within the narrative that tends to demystify a whole range of prejudices and illusions.
Affected by the extermination of wild dogs, the artist seeks for aesthetic resources to transform the suffering of persecuted animals into an artistic form. Her empathy is sincere, and the techniques used are like a reflection of brain impulses of hunted animals – black and white film, then colored film and finally digital. And it is the quality of techniques, intensified by the unique language of visual symbols of Ana Miladinovic, what becomes a living pulse of agony that sends a message about the dog-predator in us, because the world of an animal is a world of innocent animal instincts, and not a field of conscious deliberations that are characteristics of men.
"Beware of the dog" is a story about consciousness, but also a testimony about the artistic will that wants to use beauty to make sense of the world crowded with dangerous illusions, violence and destruction.